Okayama × Art × Photographer
In this season of events such as the Setouchi Triennale and the Okayama Art Summit, Setouchi has become a popular travel destination for art fans. Okayama City is a base for those touring these art sites. We will introduce both landscapes that have been cropped by the photographer from Taiwan's popular artist collective "Board of Boys' Day Off" as well as some of our favorite places in Okayama City, a city where one can experience culture and the arts.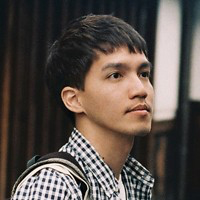 Yi Kai Huang

Born in 1986. While working as a website designer for a digital agency in Taipei, Yi Kai Huang was active in his personal life as a photographer. His photographs are distinctive for portraying daily life from a unique perspective. They began drawing attention after their publication on platforms such as Flickr. In 2012, he and some editor friendsformed the artist group "Board of Boys' Day Off" In 2013, they published "Northeastern Kyoto Daily Day-off," about a holiday that they spent with the collective in the Sakyo ward of Kyoto. In 2015, they published "Central Hokkaido Daily Day-off" which centers in Sapporo. They are broadening the scope of their activities both domestically and abroad. He primarily uses analog cameras for his equipment. His photographs of Okayama City for this project were also done using film cameras.
Kibitsu Jinja Shrine
Climbing the stairs that are aligned with colorful season flowers, visitors can come and experience the enormity of Kibitsu Jinja Shrine. The architectural style at the shrine called "hiyoku-irimoya-zukuri" is an important style that that can only be seen here within Japan. One of the highlights of coming to the shrine is being able to see this style.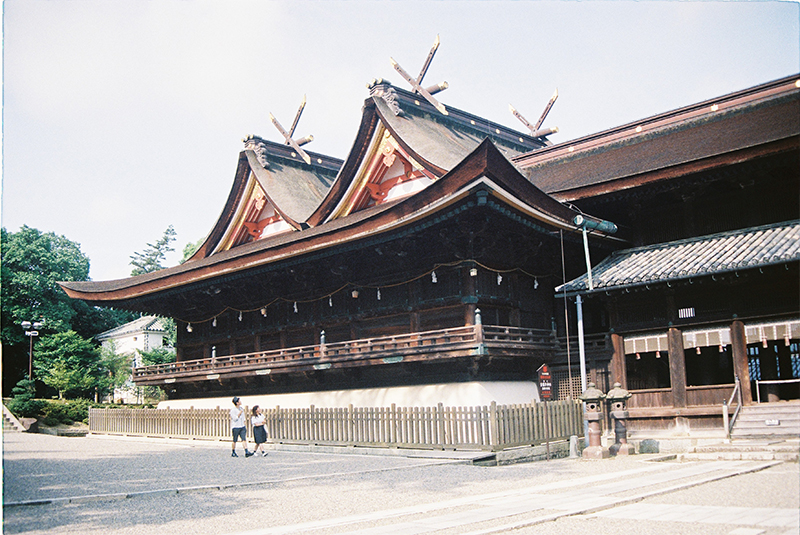 Another one of the shrine's highlights is a covered corridor that stretches for about 400 meters in a straight line. If you have some time, you will want to start at the entrance and take a stroll, experiencing history with your own feet.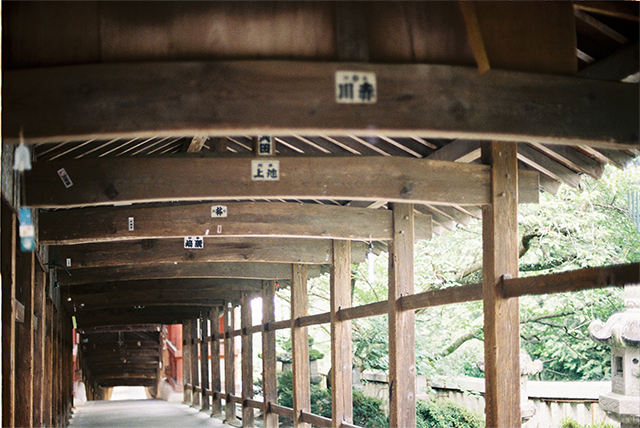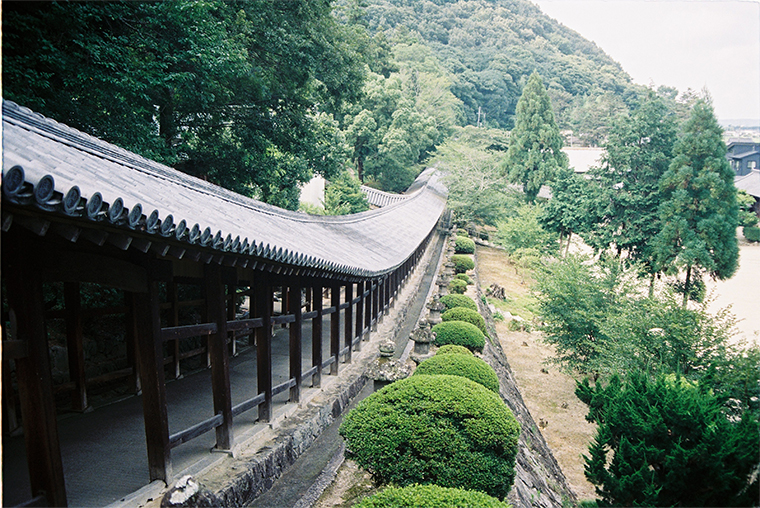 It is said that the head of a demon lies under Kibitsu Jinja Shrine. There is a Japanese folk tale that depicts Momotaro, born from a peach, conquering demons. Because the legend of Momotaro is similar to a legend about Kibitsu-hiko-no-mikoto, who was enshrined at Kibitsu Jinja Shrine for conquering the demon Ura, this shrine is linked to the tale of Momotaro. The shrine is said to ward off misfortune and fulfill prayers; try writing your prayers on the Momotaro votive tablets at the shrine.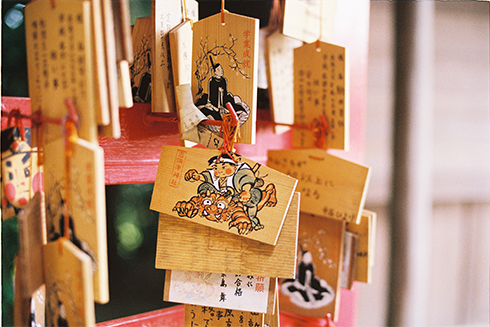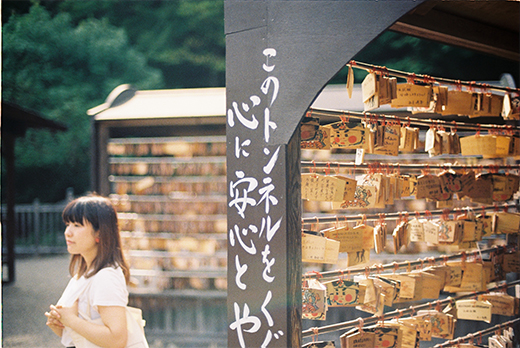 Address

931 Kibitsu, Kita-ku, Okayama-shi, Okayama-ken, 701-1341

TEL

086-287-4111

Hours Open

Visit anytime.
(Gates are open from 5 a.m. to 6 p.m.)

Days Closed

None. (The shrine is open every day of the year. The Narukama-shinji ritual takes place every Friday as well as the second Sundays in May and October; it does not take place on December 28.)

Parking

Parking is provided.

Website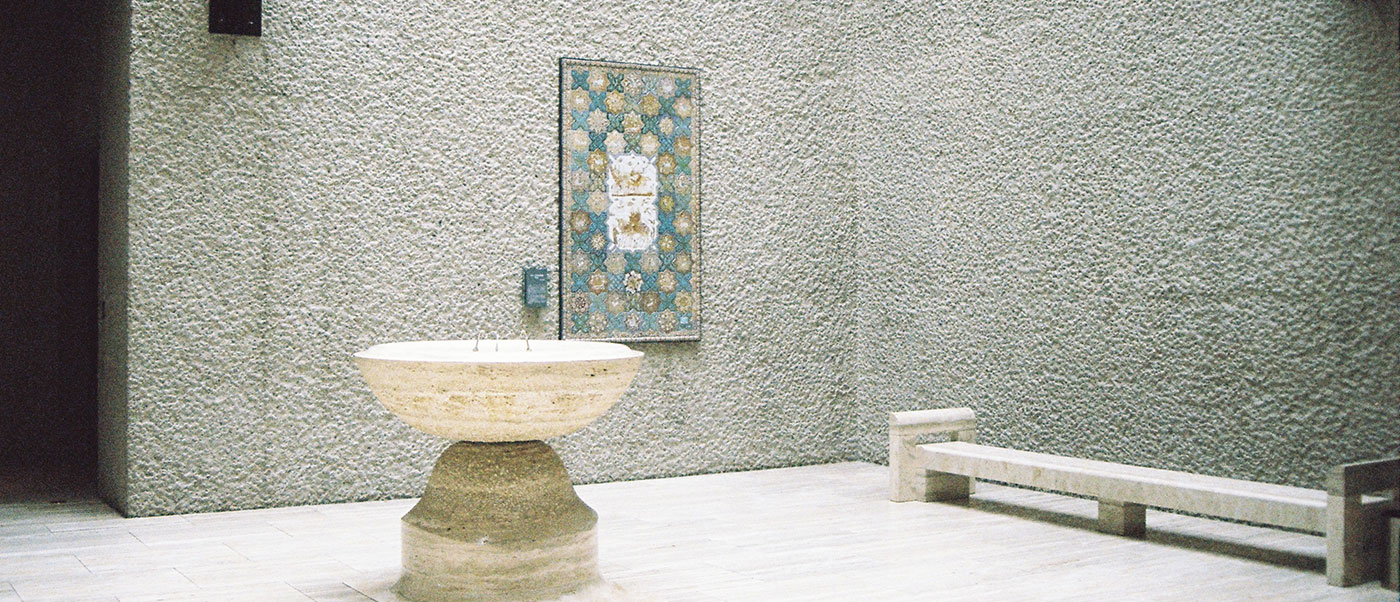 Okayama Orient Museum
The Okayama Orient Museum was modeled on temples of the ancient Middle East. The multilayered spaces inside the museum, including a large atrium, are bathed in natural light. Upstairs, the pleasant sound of water from a basin contributes to a mysterious atmosphere. Inside the building, bleakly ordained walls resembling the desert as well as marble are used effectively. Visitors might feel as though they have stumbled into a country in the Middle East. This is the work of Shin'ichi Okada, an architect who also worked on Japan's Supreme Court building. One of the pleasures of visiting this space is experiencing the atmosphere of the Middle East through the building's architecture.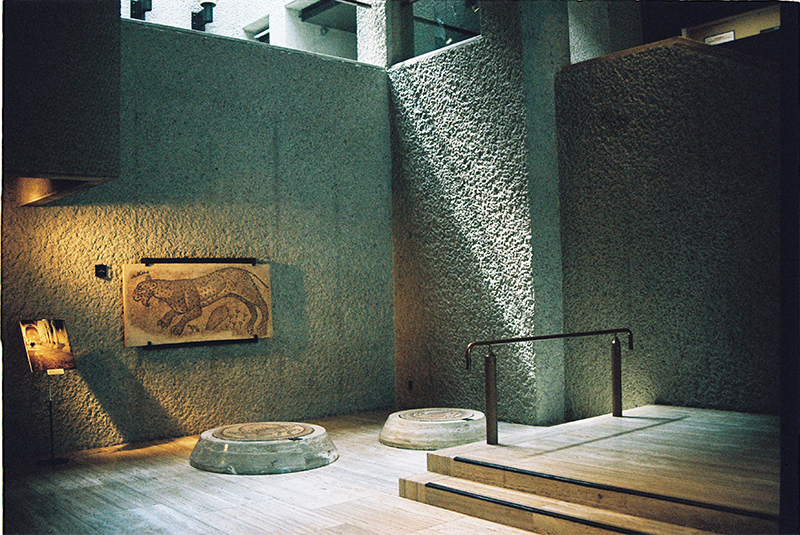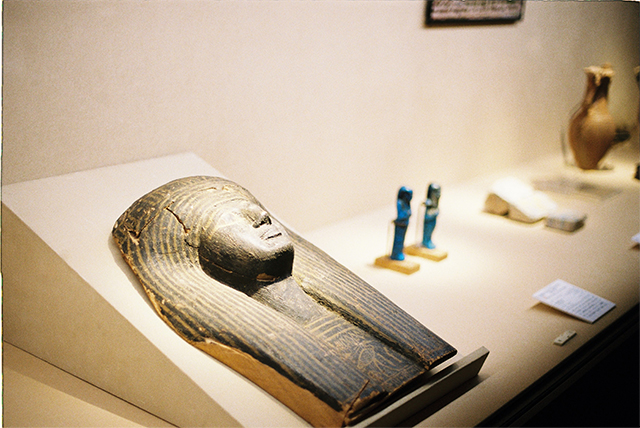 Why is it that Japan's only public Middle Eastern art museum is in Okayama? The answer to this is that the late chief director of the Okayama Gakuen Educational Foundation, Mr. Shinjiro Yasuhara, donated 1,947 ancient works of Middle Eastern art from a private collection to the city of Okayama.
At present, the museum manages around 4,700 works of ancient art, including everyday objects and accessories that were used by people. Such objects bridge time and space, showing us universal elements of the human experience. One artifact, in particular, exemplifies the collection: the winged relief of a protective spirit, known as an Apukallu, which was excavated from the Assyrian capital of Kalhu and is referenced in the Old Testament.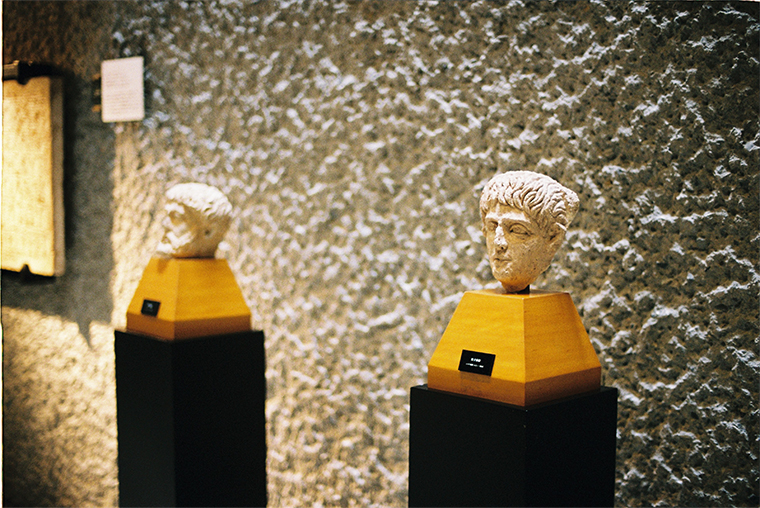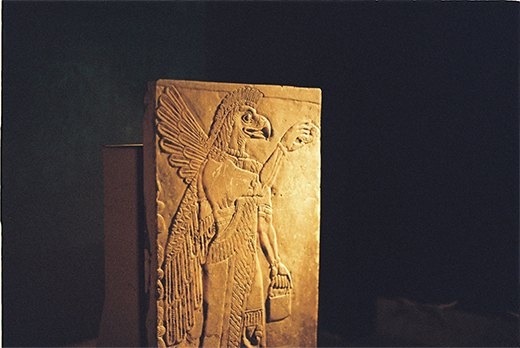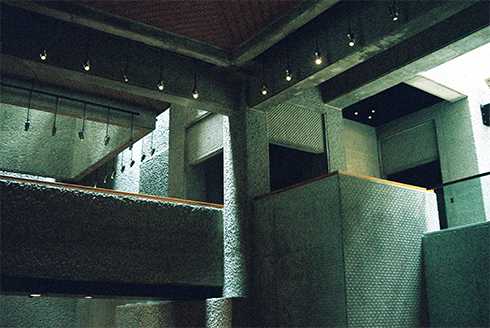 Address

9-31 Tenjin-cho, Kita-ku, Okayama-shi, Okayama-ken, 700-0814

TEL

086-232-3636

Hours Open

9 a.m. to 5 p.m. (Entrance is until 4:30 p.m.)

Days Closed

Every Monday (when a national holiday falls on a Monday, the following day); the end and the beginning of each year; during periods when exhibitions are being switched.

Parking

No parking. Vouchers for a discount at the municipal Tenjin-cho parking lot provided (100 yen per car per visit).

Website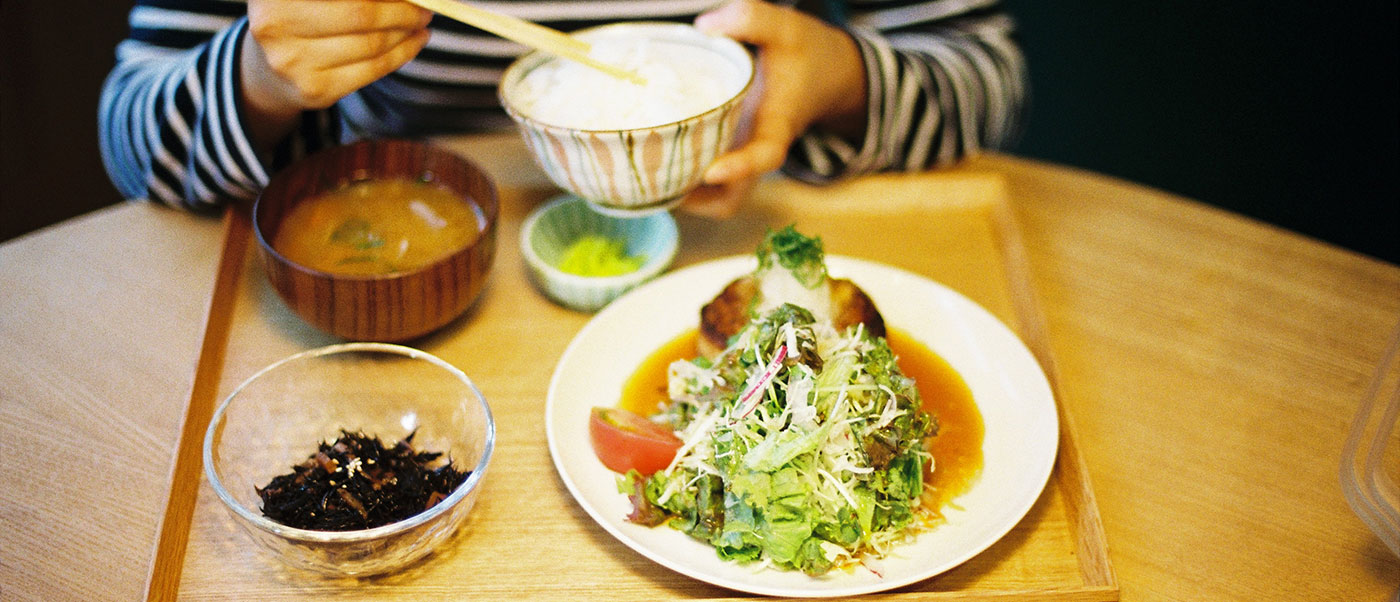 Kitchen Horiguchi
People linger at Kitchen Horiguchi, which—located at the corner of a busy street near the Prefectural Government—is like a retreat. When you enter the cozy interior of the restaurant, you feel the warmth of wood and can relax as though you are in your own home. "We are striving to be a restaurant that is rooted in the area and loved," says Mr. Horiguchi, the shop owner, who is wearing his trademark chef's jacket. The restaurant is full of local customers chatting comfortably with one another.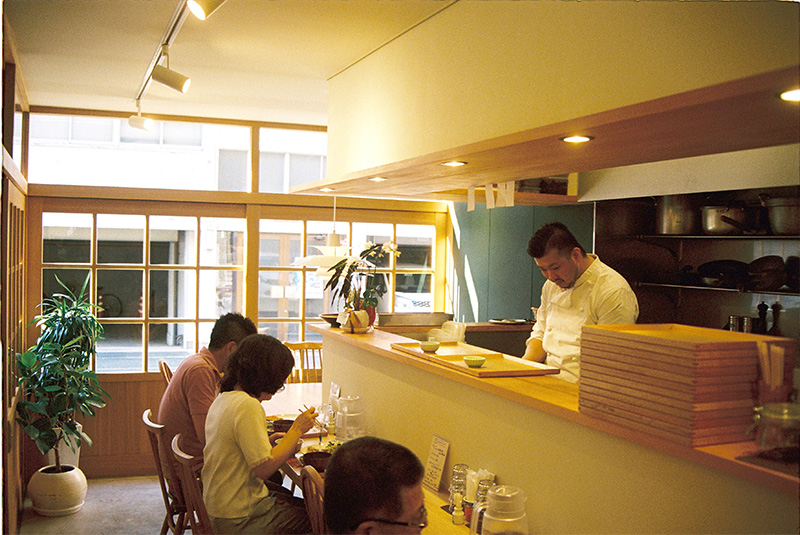 Miso soup is served along with the rice. One reason this restaurant is so beloved is the home-style flavor of the food served, in which the flavor of local ingredients shines through. Recipes developed by the wife of the owner, a food researcher, have made it directly on the menu, including ginger pork that makes use of peach-fed pork raised in Okayama. We heartily urge you to try the karaage fried chicken dish at least once.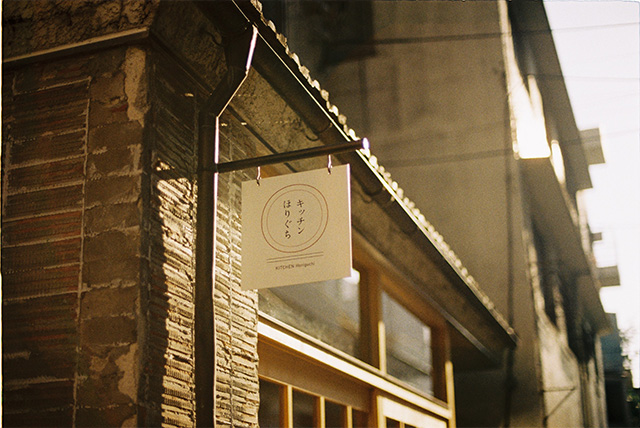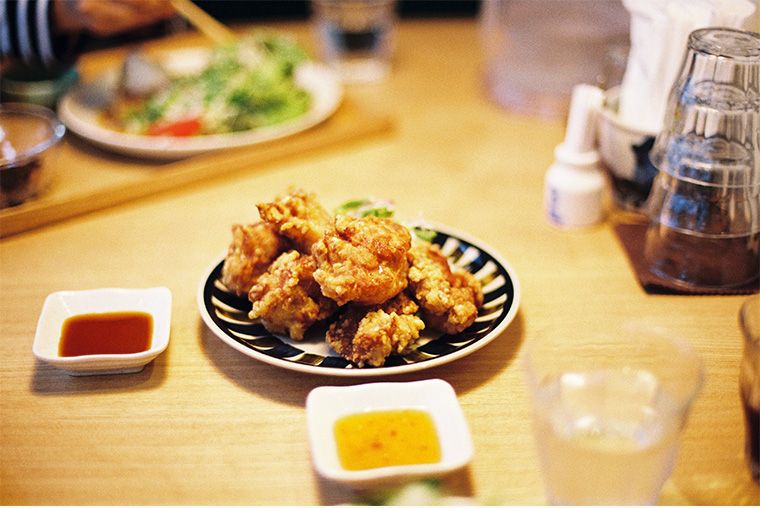 After your meal, try some drinks or sweets—their gentle flavor is most pleasing.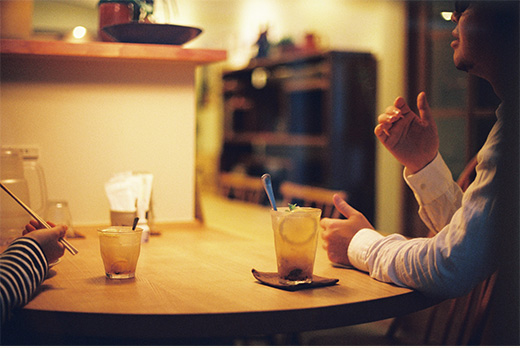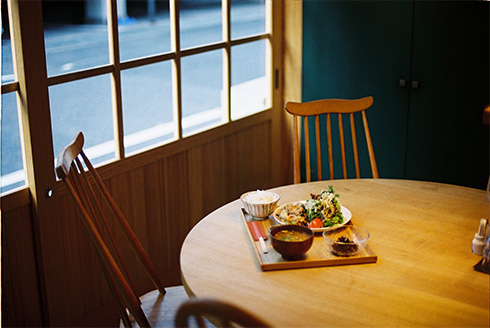 Address

Apt #102, Uchisange F Manshon, 2-5-2 Uchisange, Kita-ku, Okayama-shi, Okayama-ken, 700-0824

TEL

086-206-3701

Hours Open

11 a.m. to 6 p.m.

Days Closed

Every Sunday, national holidays, the first Monday of each month

Parking

No parking

Website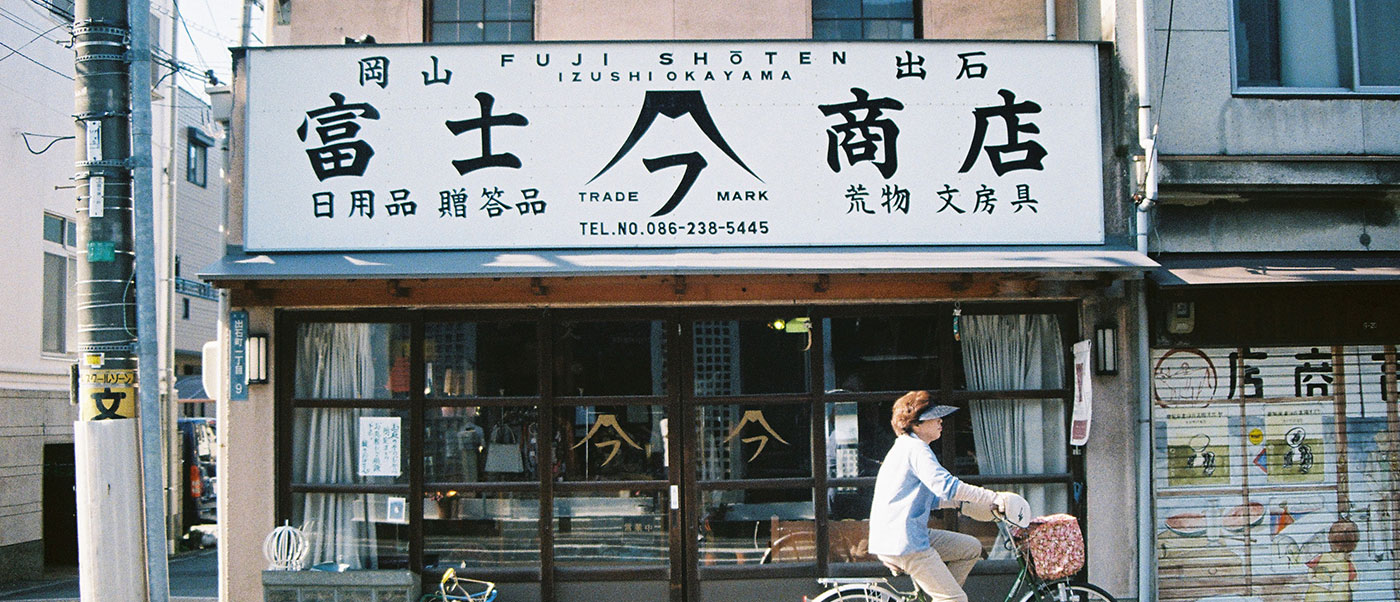 Fuji Shop
When you are walking along the old-fashioned streets of the Izushi district, you see the distinctive sign of Fuji Shop, housed in a building that was constructed roughly 100 years ago. When you take a step inside, it feels as though you just slipped back in time to Japan in the days of old. As you gaze at the rich variety of goods, you begin to feel as though you are participating in a treasure hunt. "We won't necessarily be getting in the same goods again," says the shop owner. Indeed, there is something special about interacting with the goods here.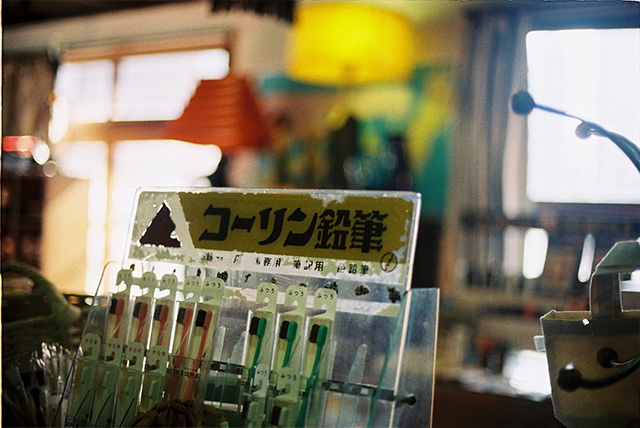 The goods lined up in the store are bursting with individuality. The staff primarily select goods that are tried and true, including stationery, cooking utensils, cleaning utensils, and clothing. You will find designs that you would be hard-pressed to find among today's mass-produced goods and that in fact feel fresh and new in today's world.
Among the small objects that the shop sells are many items in an affordable price bracket. You might come here to look for something for that person in your life who likes unusual things, or as a memento of your travels. Purchases are wrapped in paper bearing the lovely Fuji mark.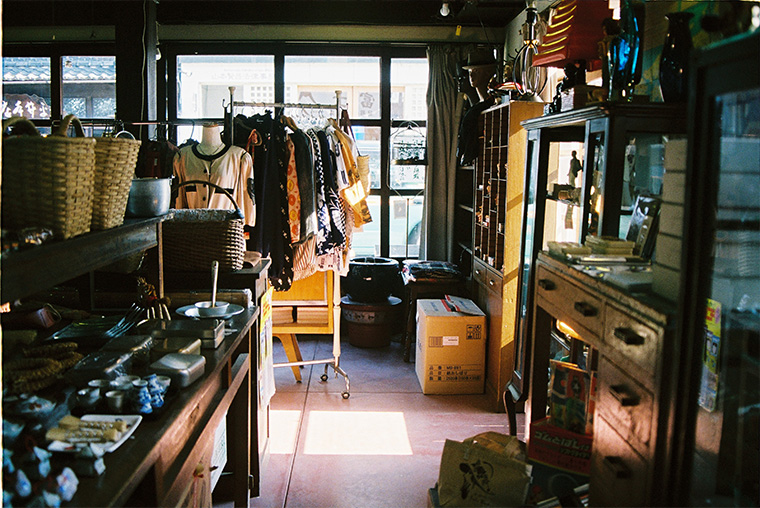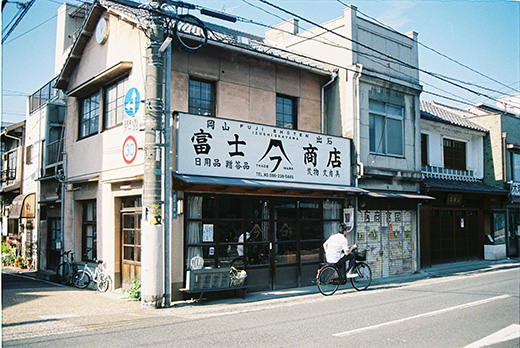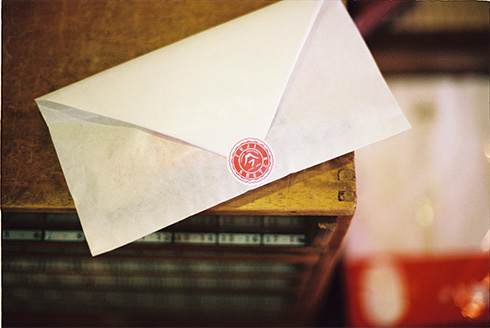 Address

1-9-20 Izushi-cho, Kita-ku, Okayama-shi, Okayama-ken, 700-0812

TEL

086-238-5445

Hours Open

Noon to 6 p.m.

Days Closed

Every Tuesday, irregular holidays

Parking

No parking

Website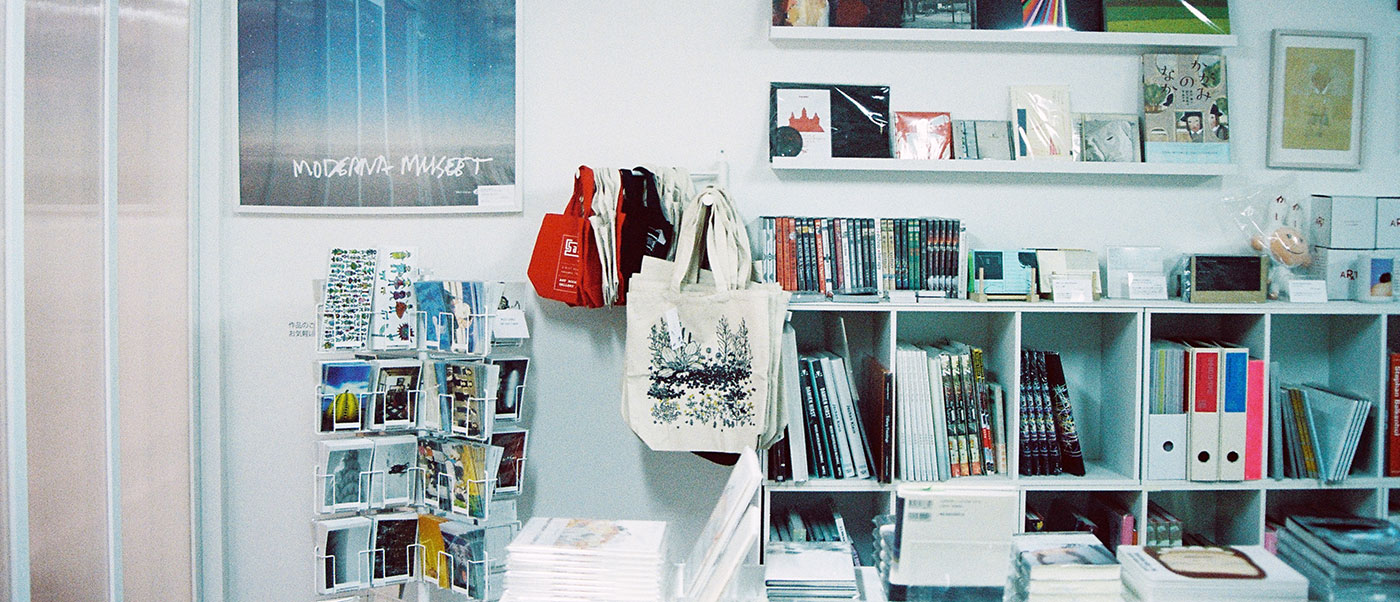 Satellite
The Hokancho shopping street, just a short walk from the west exit of Okayama Station, is an area full of restaurants, greengrocers, and general stores, where one can feel the energy of the local people. Instinctively, you will find yourself pausing at Satellite, an art shop with a white-painted modern exterior at the center of this lively shopping street. "I want modern art to be widely known and enjoyed," states the shop owner. When you walk in, the front of the building holds the shop while a gallery lies to the back, where solo exhibitions by contemporary artists active internationally are held.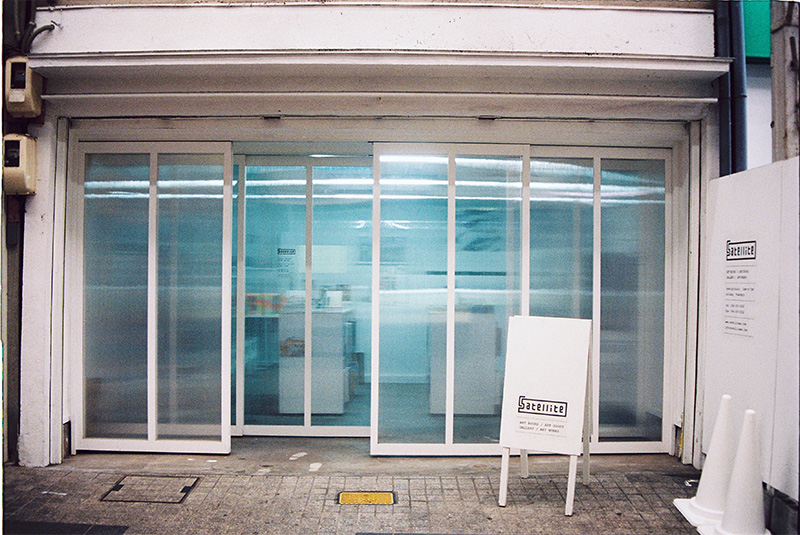 Artwork, goods, collections, and original works by modern artists line the space. The shop owner once worked with Yoshitomo Nara, an artist who is popular for his works with girls as a motif. In part because of this, there is an especially full selection of Nara's collections and goods.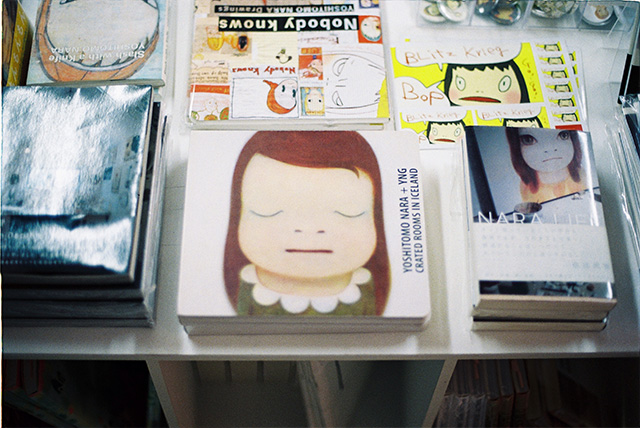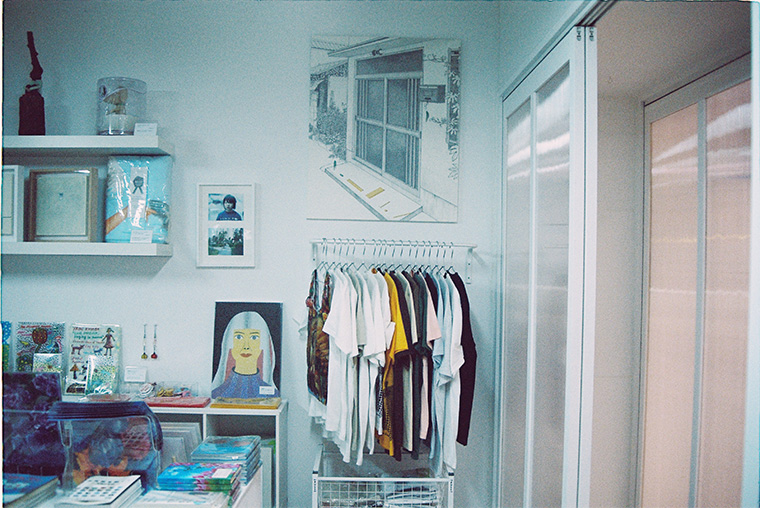 There are also corners devoted to limited edition pieces and collections by Mr. Shinro Ohtake, who has strong ties to the Setouchi Triennale, and to goods by Ms. Yayoi Kusama. There are many items available that otherwise would be difficult to come by. For art fans, this is a spot not to be missed.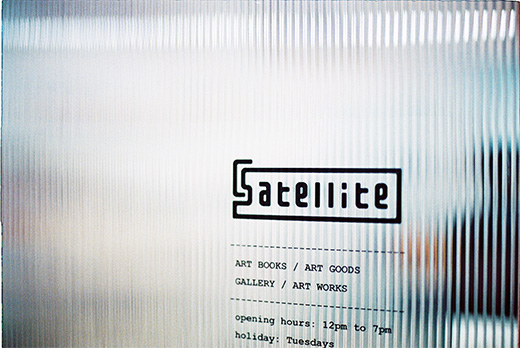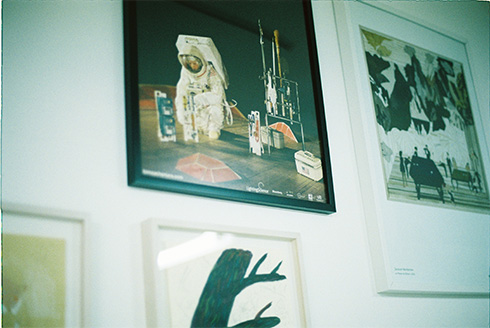 Address

2-8-17 Hokan-cho, Kita-ku, Okayama-shi, Okayama-ken, 700-0026

TEL

086-250-2550

Hours Open

2 p.m. to 7 p.m.

Days Closed

Every Tuesday

Parking

No parking

Website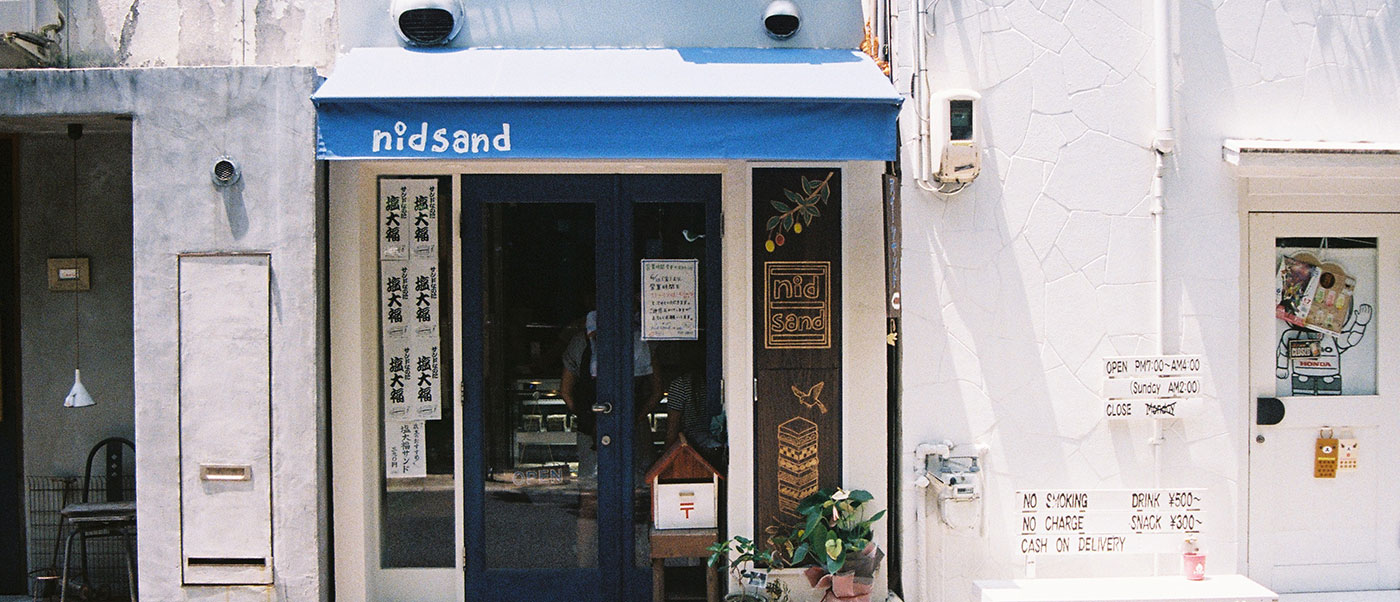 nid sand
Okayama is warm year-round and is famous for its fruit. Would you like to try walking along the river or around one of the neighborhood parks with a fruit sandwich in one hand for a snack? "Nid sand" is a shop that specializes in sweet sandwiches made with fruit from Okayama. The beautiful fruit sandwiches in the shop are lined up, with their cut edges looking like works of art. The owner of the shop explains that the sandwiches' beautiful appearance is as important as their flavor. This dish with its lovely taste and appearance is beloved by locals.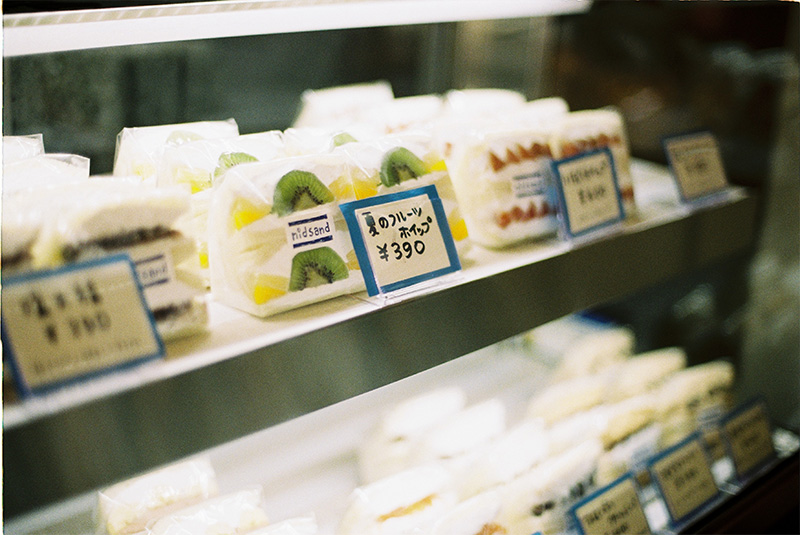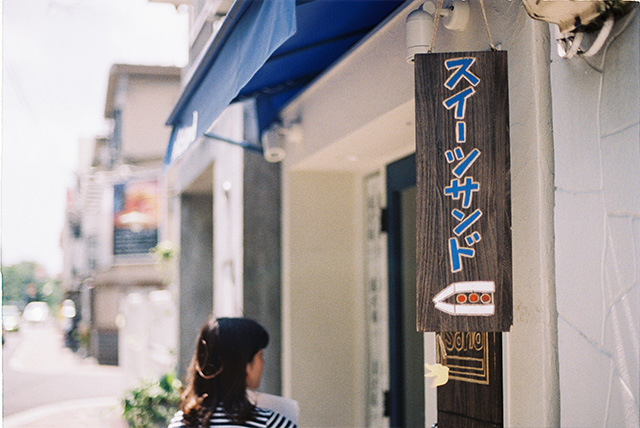 Even among the dizzying array of gorgeously colored sandwiches, we would be remiss not to mention the seasonal fruit sandwich. This sandwich takes fresh-picked fruits and combines them with an airy and delicate whipped topping. Even those who are not fond of overly sweet foods will find them refreshing.
The robust lineup of sandwiches also includes flavors other than fruit, including options such as kinako powder, sweet bean paste, and rum raisin that are sure to appeal to those with a sweet tooth. Only limited quantities of the sandwiches are available. Check out this shop on the early side, as they sometimes sell out.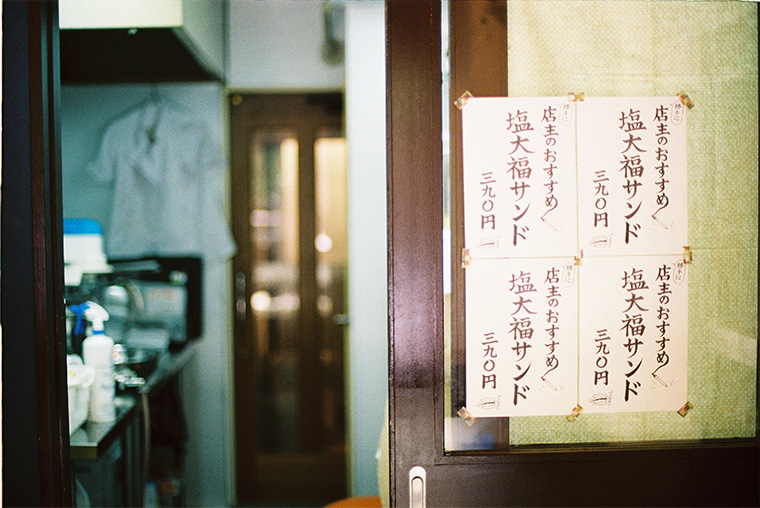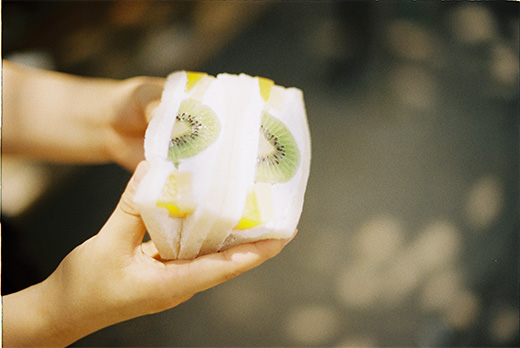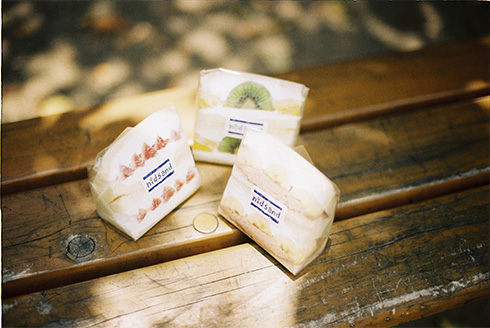 Address

2-9-13 Yanagi-machi, Kita-ku, Okayama-shi, Okayama-ken, 700-0904

TEL

086-233-0802

Hours Open

11 a.m. to 6 p.m. (as long as supplies last)

Days Closed

Every Tuesday, the first Monday of each month

Parking

No parking

Website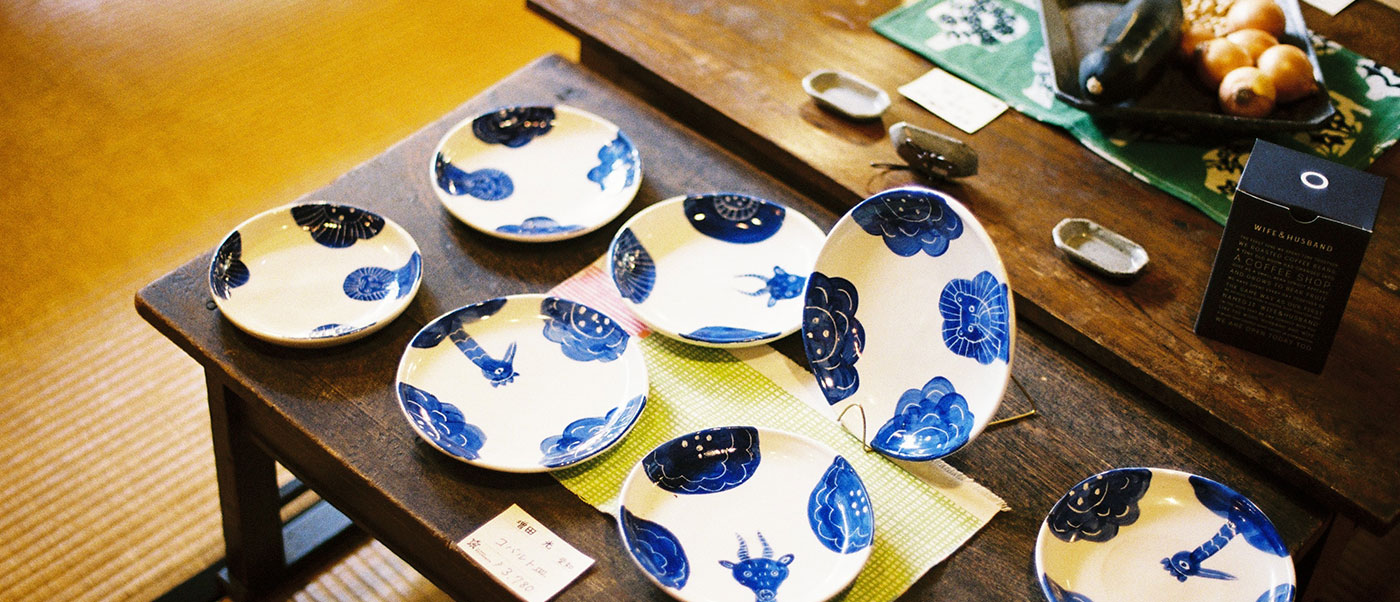 Art Space Aburakame
Art Space Aburakame is located in Izushi, a district with many buildings that escaped war damage and that has a unique atmosphere. The row house architecture of Art Space Aburakame is memorable. The owner, Mr. Kashiwado, explains, "This space brought back to life a vacant traditional house built over 140 years ago." There are works from Hokkaido to Okinawa: works by potters from every region of the country and art goods by artists, including many one-of-a-kind pieces and pieces, created just for this shop.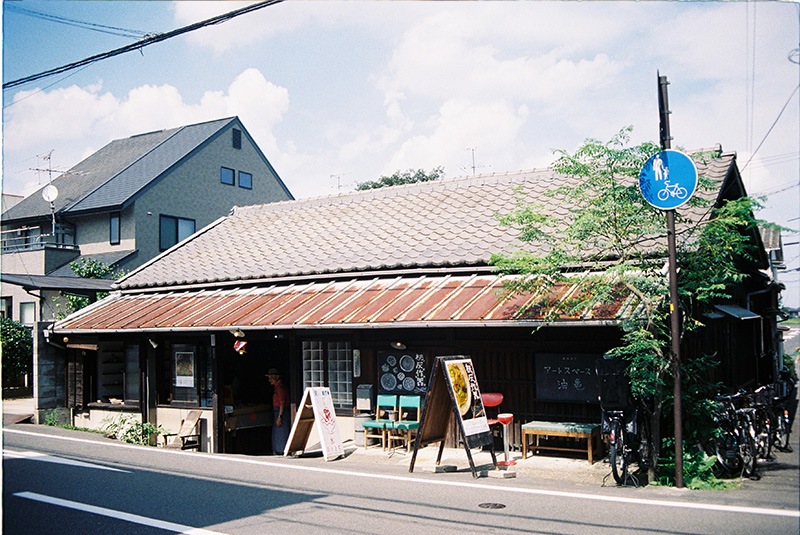 At this shop, in addition to being able to look at and buy the work of potters, it is even possible to enjoy a meal or sweets using ceramic dishes that you especially like.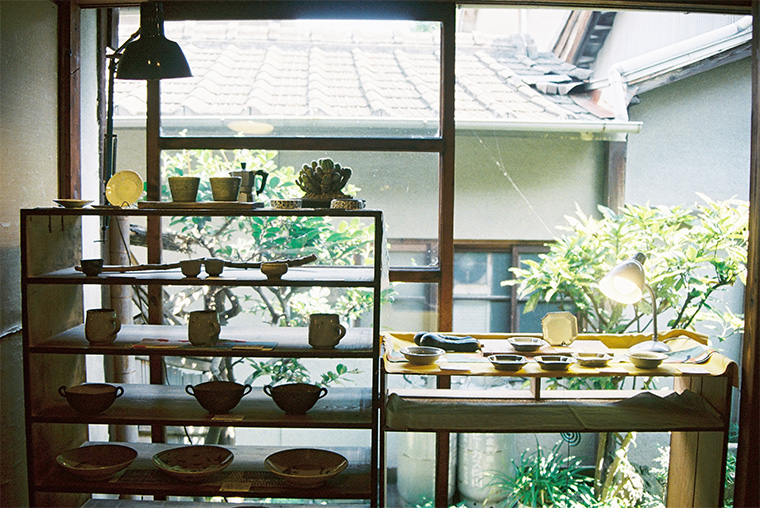 Special exhibitions are held seasonally. During popular exhibitions that are held each year such as "An Exhibition of Vessels Used for Curry" or "An Exhibition of Vessels Used for Coffee," it is possible to actually enjoy curry or coffee using dishes made by craftspeople from all over the country.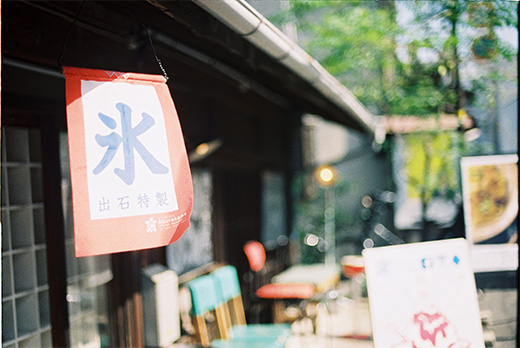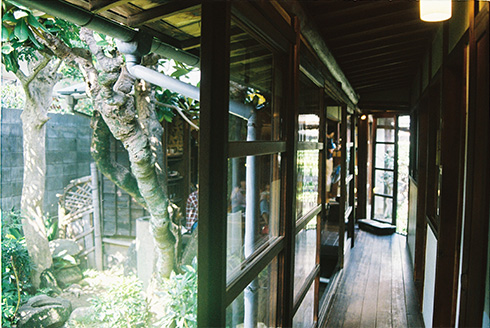 Address

2-3-1 Izushi-cho, Kita-ku, Okayama-shi, Okayama-ken, 700-0812

TEL

086-201-8884

Hours Open

11 a.m. to 7 p.m.

Days Closed

Irregular holidays

Parking

Parking available nearby

Website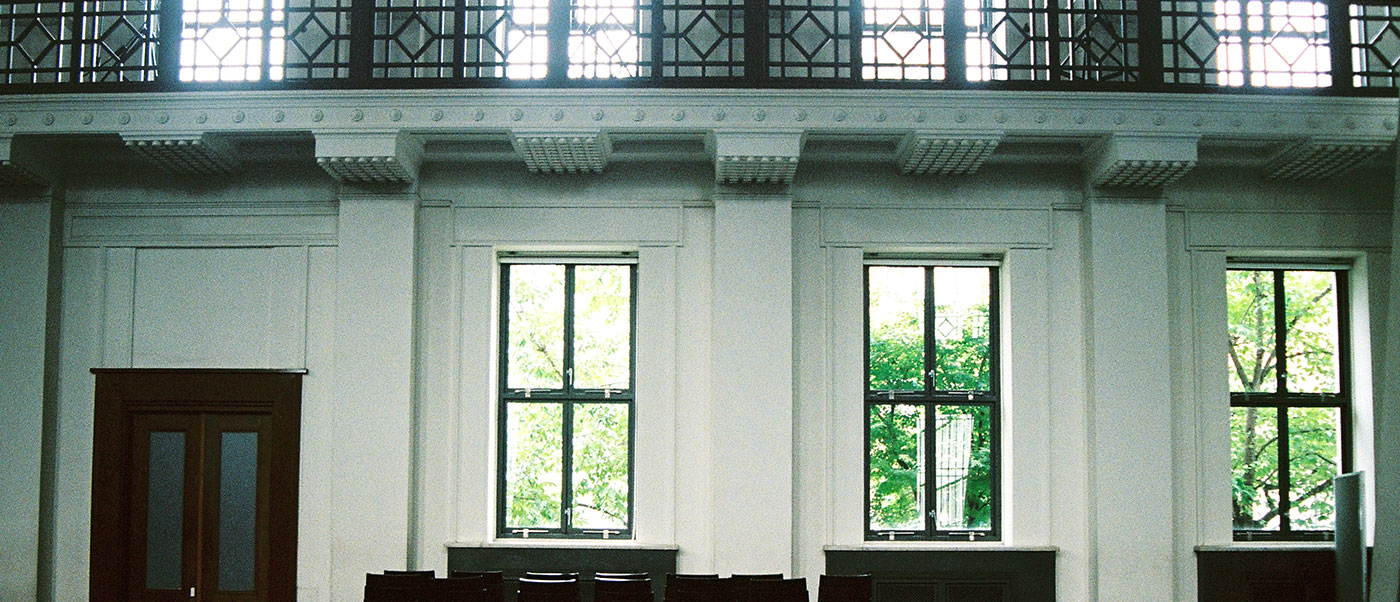 Renaiss Hall
Renaiss Hall is a historic building constructed in 1922 as the Bank of Japan's Okayama branch. The facade of the building recalls the past, and when you visit at dusk in good weather, the shadows that fall on the neoclassical architecture are strikingly beautiful. Streetcars go back and forth right in front of the building, and the spot gives people the lively sense of having embarked on a journey somewhere. Renaiss Hall is currently a space for culture and arts in Okayama that it is used for music concerts and the like.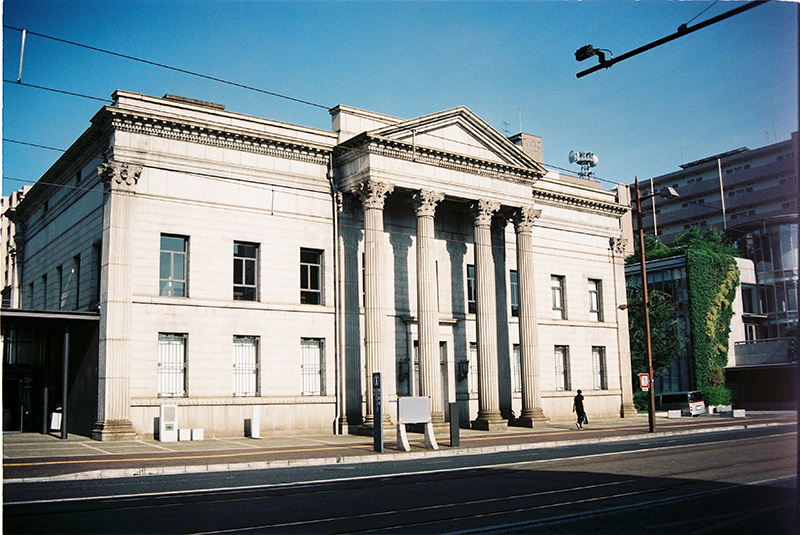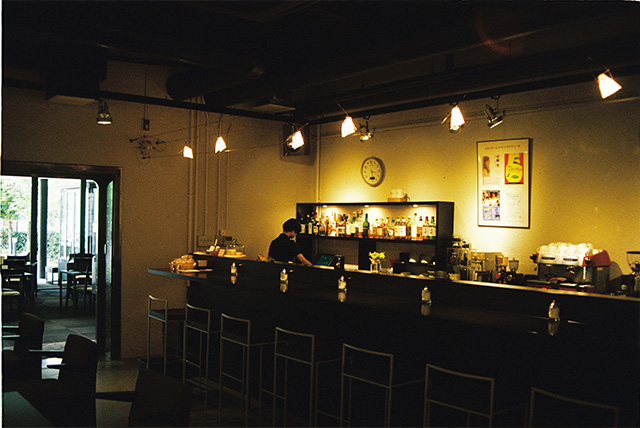 The interior of Renaiss Hall has been renovated. The space that was the official document vault during the building's Bank of Japan days is now a "Vault Cafe," a space that anybody can come in and enjoy.
Behind the heavy metal, doors is a unique cafe featuring an original coffee blend as well as cakes and other bites. This is a space in which you can quietly relax. We recommend it as a place to rest when you are tired from walking around town.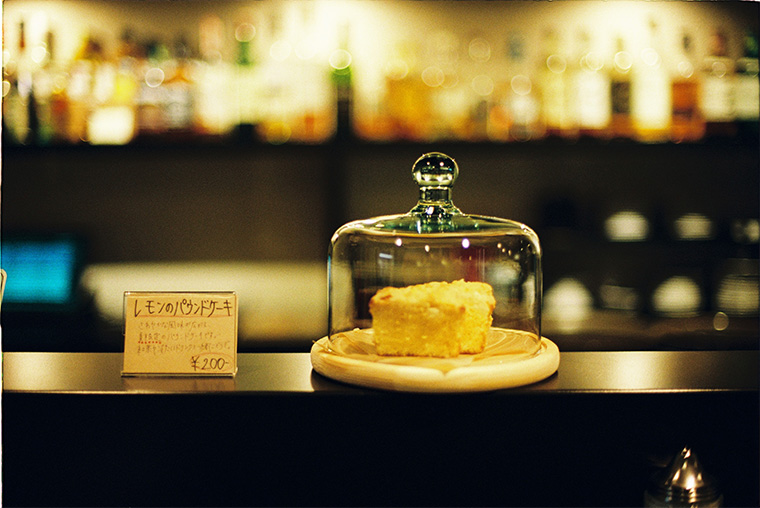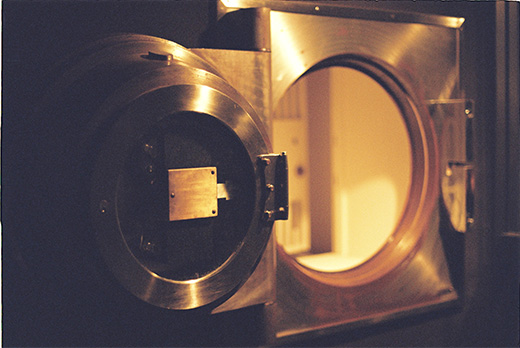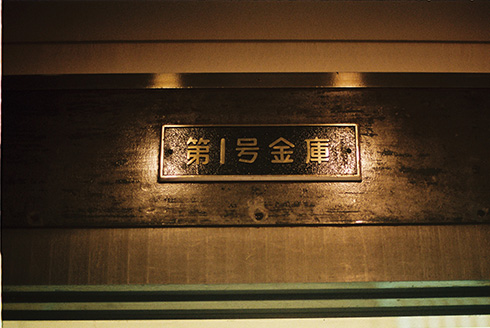 Address

1-6-20 Uchisange, Kita-ku, Okayama-shi, Okayama-ken , 700-0824

TEL

086-225-3003

Hours Open

10 a.m. to 7 p.m.
(The Vault Café is open from 11 a.m. to 10 p.m.; last order at 9:30 p.m.)

Days Closed

Every Tuesday
(When a national holiday falls on a Tuesday, then it will be closed on Wednesday instead)

Parking

No parking

Website